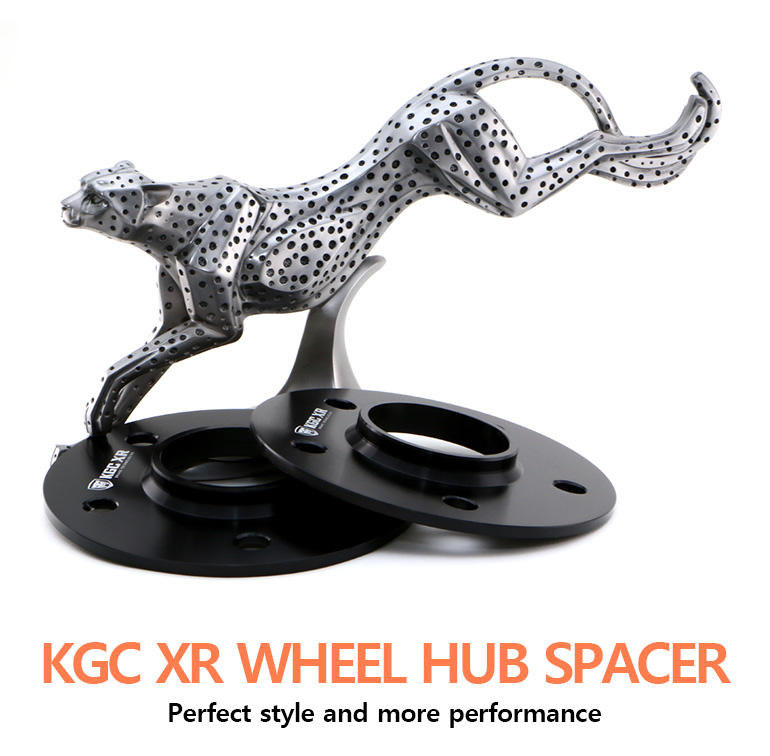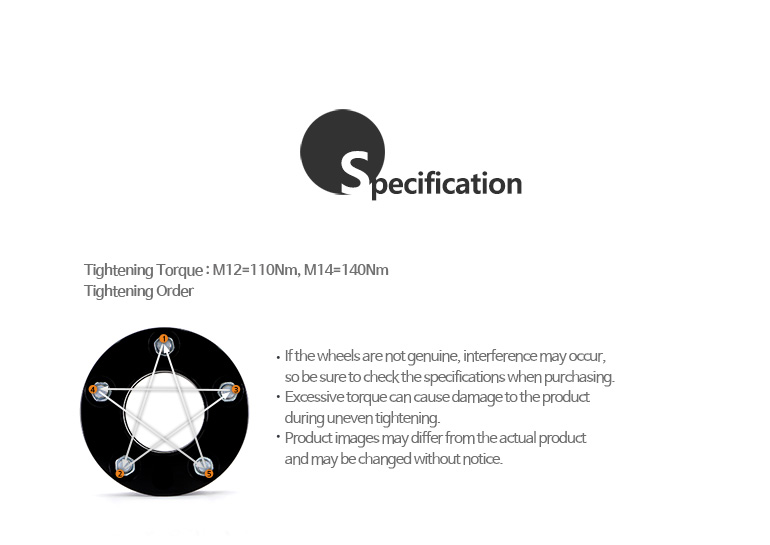 DIVISION
PCD
HUB
BOLT
THICKNESS
APPLICATION
Hyundai
Kia
5H 114.3
67.1
-
5mm
AVANTE, i30, i40, VELOSTER, SONATA,
GRANDEUR,TUCSON, SANTAFE, GENESIS,
K3, K5, K7, SPORTAGE, SORENTO,
CARNIVAL etc. Hyundai, Kia 5hole all kinds
5H 114.3
67.1
M12
15mm
5H 114.3
67.1
M12
20mm
Kia
6H 114.3
67.1
M12
20mm
MOHAVE
6H 114.3
67.1
M12
25mm
Ssangsyong
5H 130
84.1
M14
25mm
KORANDO SPORTS, ACTYON,
ACTYON SPORTS, KYRON, REXTON
5H 130
84.1
M14
30mm
Hyundai/Kia 5mm Hubring(67.1) 일체형 Wheel hub spacer
Hyundai/Kia/Ssangyong 15/20/25mm 체결식 Wheel hub spacer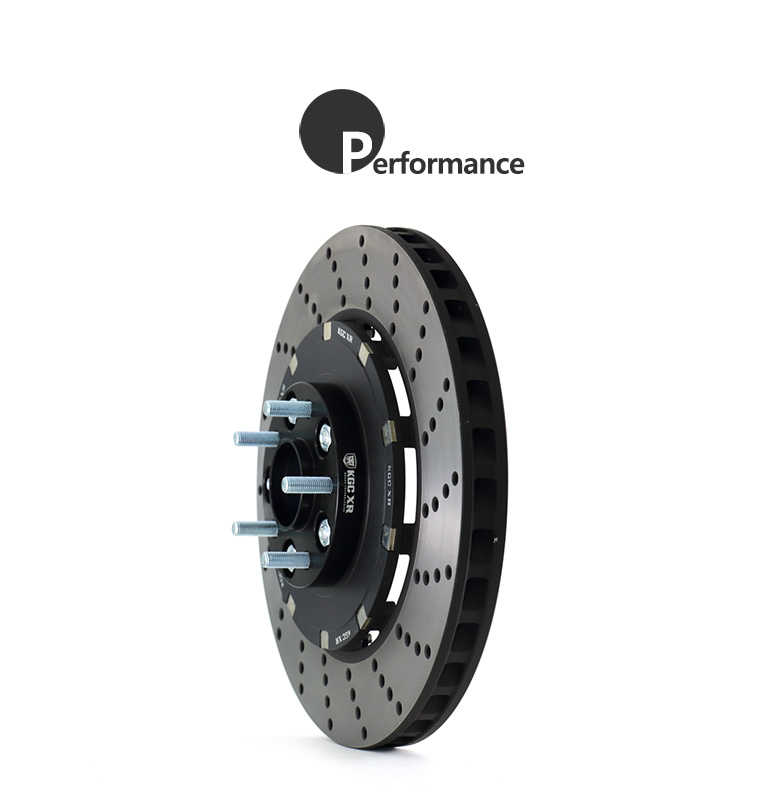 Increased handling performance
The KGC XR wheel spacer, which is available in 5mm, 15mm, 20mm, 25mm and 30mm specifications, is installed between the hub bearing and the wheel to increase the rolling distance and improve the handling performance and stability.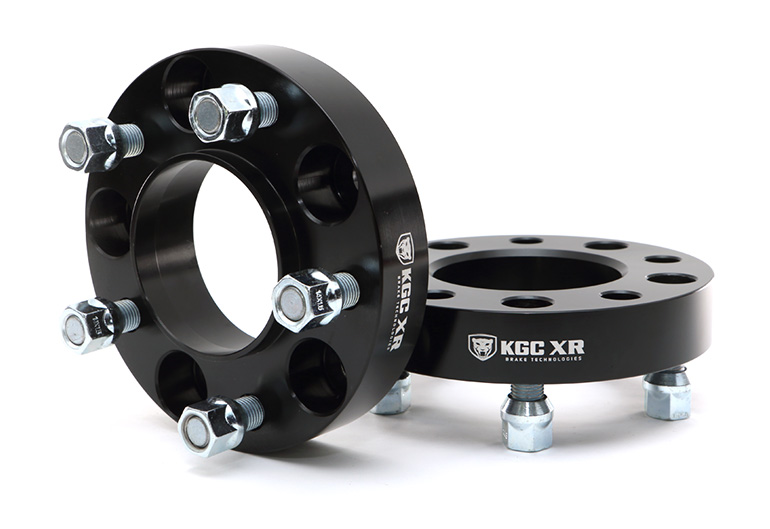 Improved corner balance
The widened rolling distance through the wheel space reduces the load movement during cornering, thus improving the grounding force and thus enhancing cornering safety.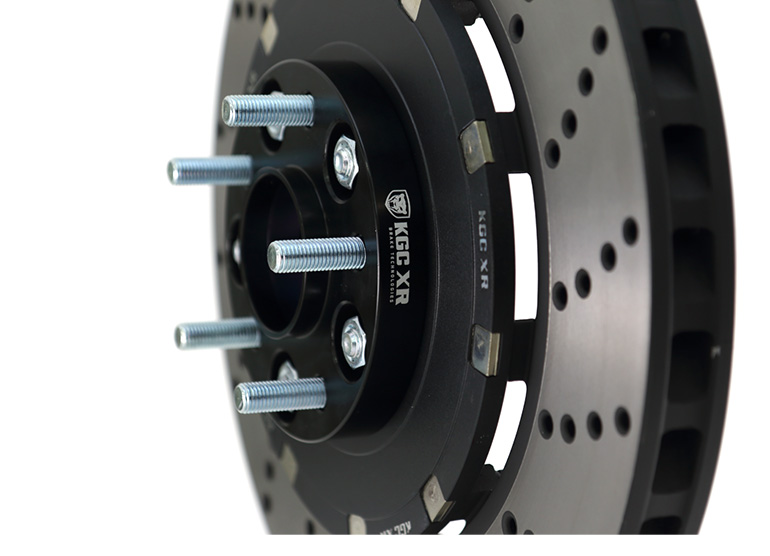 Offset extension
By changing the wheel offset value to a lower wheel, you can make room for a large-capacity brake system.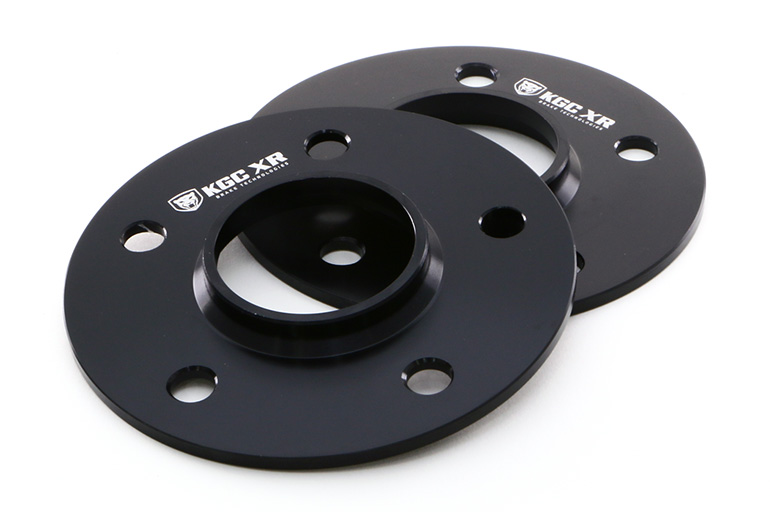 Improved stance
You can enjoy the dress-up effect, which improves the visual harmony between the wheel and the wheel house by bringing the wheel and tire position closer to the fender line.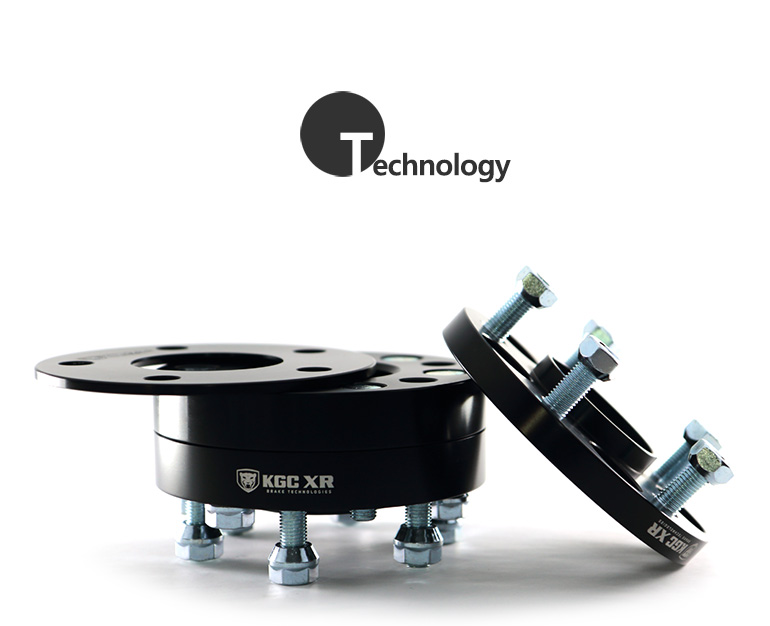 Perfect hub centric fit
The hub bearing and wheel shall be centred on the hub ring in such a way that the center of the hub is aligned when installing. The bolts shall be secured.

The KGC XR join form wheel spacer is seated in the center of the hub bearing and extends the hub ring, so that the vibration balance of the wheel is not affected.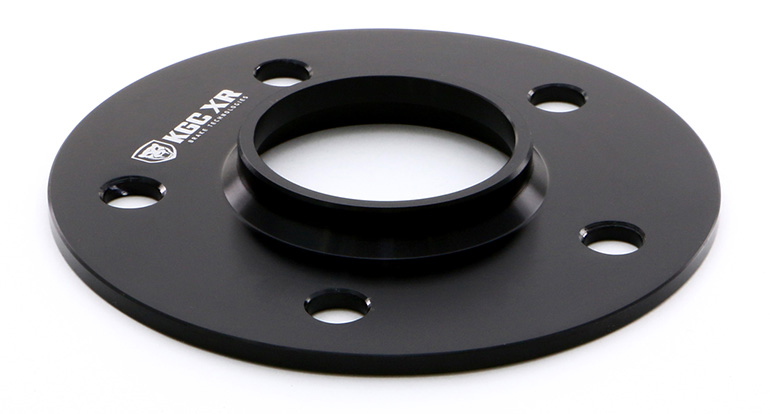 Hyundai-Kia hub centric fit
The 5mm insertable wheel spacer is positioned in the center of the hub bearing of Hyundai Kia vehicles and designed to not affect the vibration balance of wheel tires.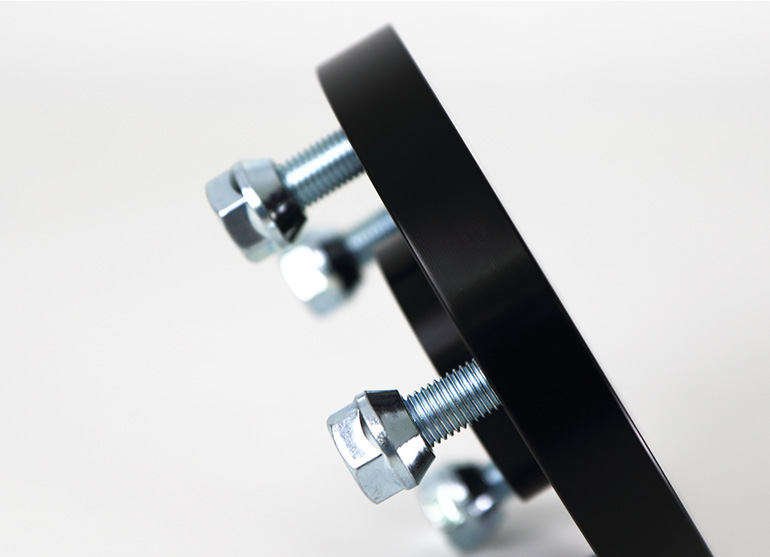 Durable lightweight aluminium alloy
Lightweight, high-strength aluminum alloy is processed to form the body so that the weight can be minimized while the distance between the wheels is widened safely.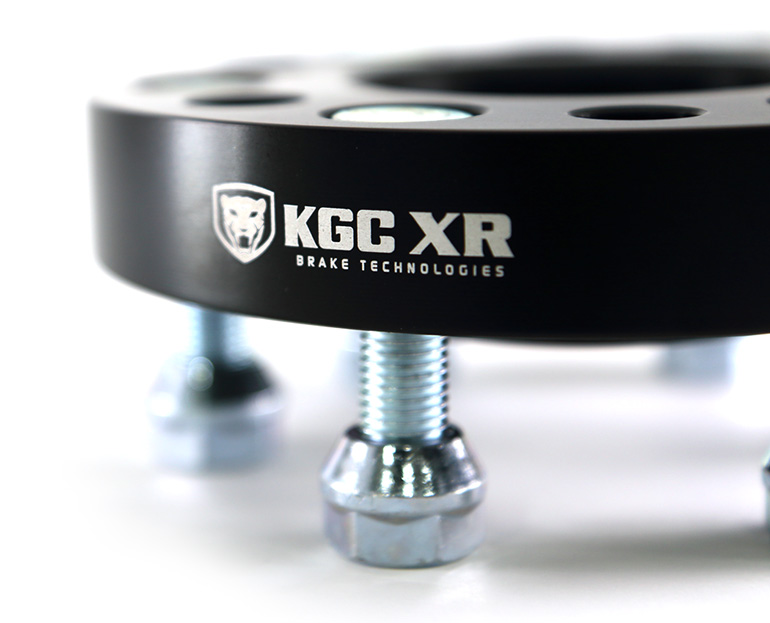 Black anodizing
Highly uniform anodizing treatment improves surface hardness and corrosion resistance, making it durable even in harsh environments.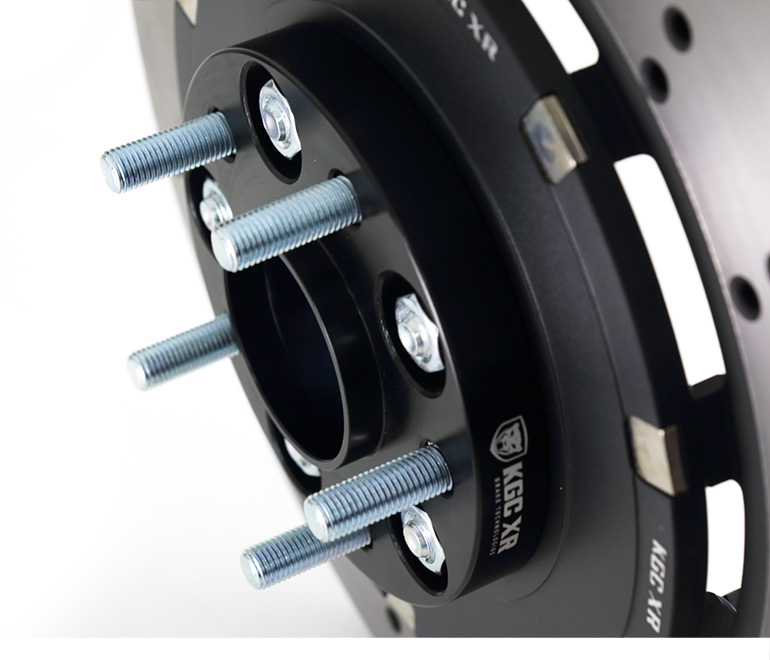 KGC XR DESIGN
The design and color minimizes the heterogeneity with the KGC XR, making it possible to integrate the design when applied as an accessory to the KGC XR brake system.